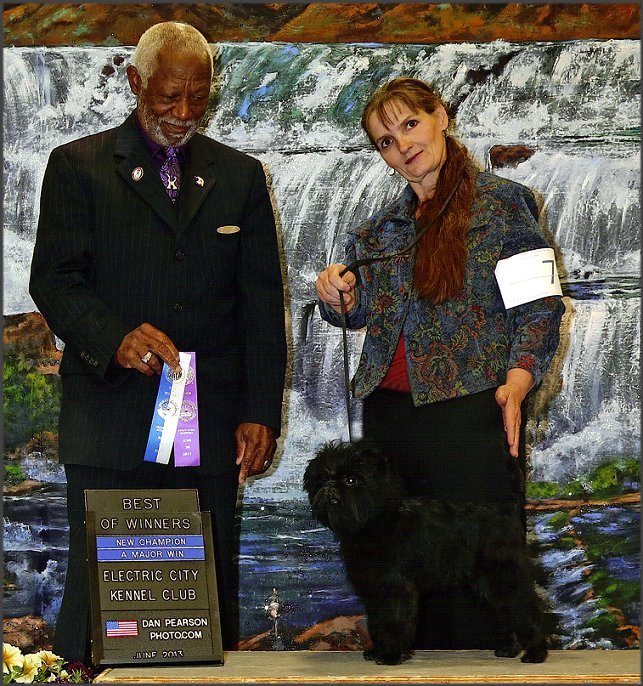 ~ 2013 Champions ~
~ The Year of the Monkeys! ~
A breeder takes great pride in the dogs they send out to represent their kennel name and Crisanda is no exception. I work hard year round trying to produce quality puppies for competition, then raising and conditioning them to be show dogs for the ring.
We breed very few litters a year so Crisanda has had fewer dogs out in 2013, but I'm still working hard at getting those dogs conditioned and finished. Since it seems to be getting harder and harder to finish dogs, and the sport has definately become more expensive, I have several handlers, from coast to coast, who are conditioning and showing my dogs to keep them out there when the rare majors crop up. Most of them have pointed out quickly and are looking for their last majors. The Affens are all conditioned, groomed and handled to their championships by myself. No handlers.
All the dogs represented Crisanda well in the show rings across America.

The beautiful Papillons that grace the pages of this website took over 30 years of pedigree research, skill, knowledge, heartache and dedication, and as a result Crisanda is able to produce lovely, typey Papillons today.
©Vickie Ehrlekrona ~ Crisanda Papillons ~
All rights reserved
©2011-2015

(Photo above is courtesy of Team Garofalo)