~ Crisanda Affenpinschers ~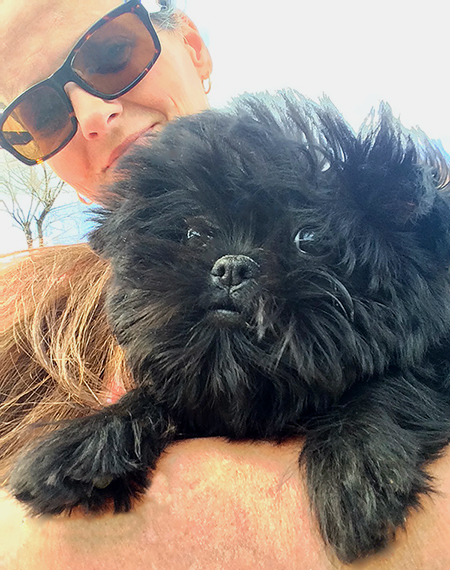 I have an extensive and successful history in the world of purebred dogs, exotic cats and performance horses. I have been involved in the sport of purebred dogs & performance horses for at least five decades and have 35 years of AQHA Halter champions, AKC champions, group winners, placers, obedience title holders and Sires & Dams of Distinction and Merit behind me.
In addition, I am an AKC Breeder of Merit and AKC judges education mentor.

Among other things I am a hobby photographer and love taking images of my grand children, wildlife, my horses, flowers and all animals. I love beautiful animals that are good representatives of their breed standards and my Affens are no exception!! I have shared just a few of my images throughout my website with you.
I am forever grateful to the handful of Affen breeders who respected my 50+ year record of success in purebred animals and placed one or more of their lovely Affens with me. I fully intend to work every bit as hard for the Affen breed as I did for my beloved Papillon breed.

The beautiful Affens that grace these pages show the years of hard work and dedication of Affen breeders all around the world. I thank all of them for their years of hard work, ethical breeding practices, health testing, and devotion to this rare little monkey dog.


" The greatest pleasure in life is doing well
what people said you weren't able to do... "
~ Unknown ~
©Vickie Ehrlekrona ~ Crisanda Affenpinschers ~
All rights reserved
©2011-2025