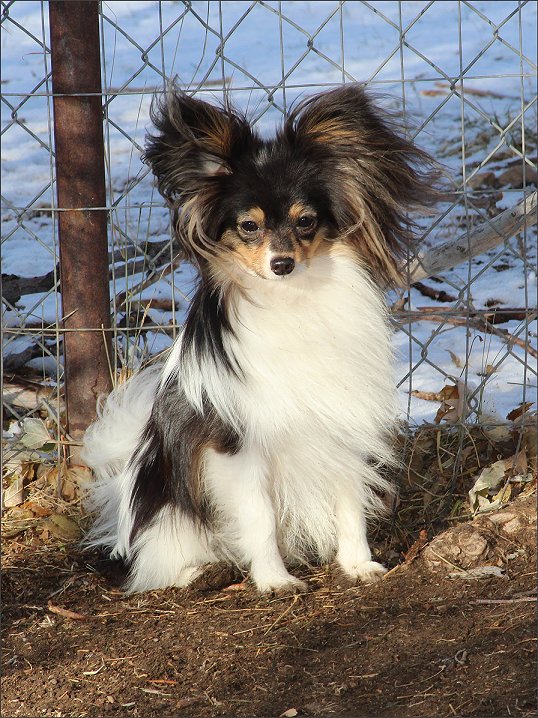 ~ Boo! ~
~ Finishes his championship at 1 year, 5 days old! ~
Shown above at a mere 14 months Boo has incredible coat and fringing. This little boy was a fabulous, outgoing show dog and was finished by a year of age with multiple Best Of Breed wins over specials from the puppy class, and numerous reserve wins to majors to his credit. He did a wonderful job on his set of shows out and I was quite proud of his flexibility, stability, and willingness to perform and show with all that he has to give....and that's a lot!! Not much phases this boy and in every sense of the word Boo is certainly his mother's son.
At just 1 year 5 days old Boo became Crisanda's 6th 2011 AKC champion by winning WD/BOW from the 12-18 class for a 4 point major under respected judge Tim Catterson! Had Boo not been thrown under the bus repeatedly so HB and Jordy could finish their championships, I know he would have finished from the 6-9 puppy class because he's a showing machine. Way to go baby Boo! What a lovely birthday present for Pringo!!!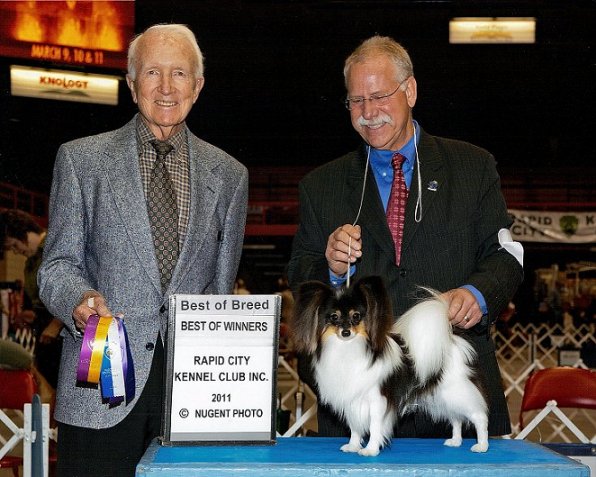 Ch Tricked Out Treat For Crisanda shown above with his handler Don winning one of his numerous BOB's from the puppy class over group placing specials.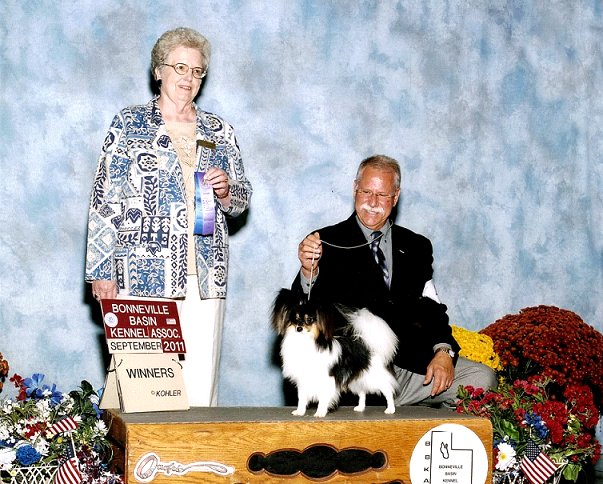 Boo was beautifully conditioned by Don & Roberta Chowning of 24 Karat Poodles. Thank you Don & Roberta for conditioning him so beautifully, and for loving and caring for him so well.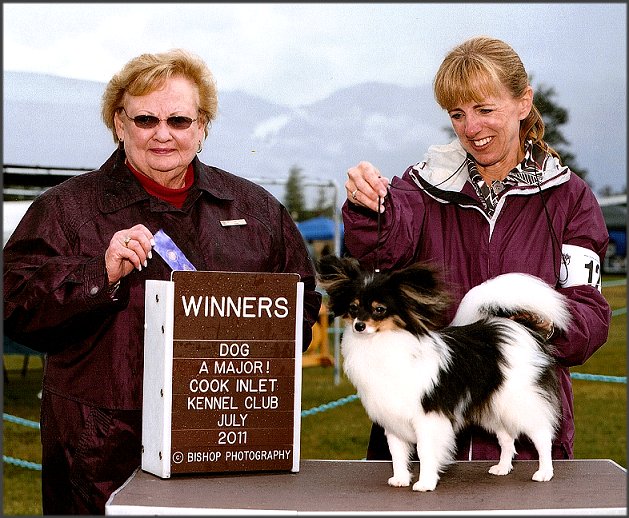 Boo is shown above winning one of his majors from the 6-9 puppy class with handler Sherry Sims under judge Judy Webb.
Lesson #1: Those who come bearing "gifts" don't necessarily mean their gifts are free, nor do they mean that they have your best interests at heart, or that they have the best of intentions. There comes a point in your life when you must realize who really matters, who never did, and who always will.
"Tread carefully through the lives of others...Karma has no mercy."


~ Paula Raymond ~



Boo is a half brother to Crisanda Too Wicked For Words, Crisanda Coup De Grâce, Crisanda Don't Jack With Me Jubele, Ch Crisanda Set My People Free, Ch Crisanda On Top Of His Game, Ch Crisanda For The Love Of The Game, Crisanda A Lingering Whisper, Crisanda Whispers From The Heart, Crisanda Moonlight Serenade, and Crisanda Beat Em' At Their Own Game.


| | | |
| --- | --- | --- |
| Height: 10" | Weight: 6# | Stud Service: By Private Treaty |
CLICK HERE TO BOO'S EXTENDED PHOTO PEDIGREE!....»
Ch Tricked Out Treat For Crisanda
| | |
| --- | --- |
| Sex | Male |
| Dob: | 31-OCT-2010 |
| Owner: | Vickie Ehrlekrona |
Parents
Grandparents
Great Grandparents
AM CH Crisanda Game of Chance SOM
AM CH Denzel Fighting Chance RN
AM CH Denzel The Risktaker (CERF #PA-1562 Category E at 3 Years)
AM CH Denzel Wishful Thinking (DOM) (CERF #PA-1545 Cleared at 6+ Years)
AM CH Ken Mar Painted War Party (DOM)
AM CH Ken Mar Party On A Wave (SOM)
Ken Mar Numero Dos (DOM)
AM CH Elite In The Pink
AM CH Clearlake Amica Don't Mess With Texas (SOM)(CERF PA-1986/2004-50)
AM CAN CH Kvar Josandre' Tripoly (SOD) (CERF #PA-1205 Cleared as of 2006FEB01)
AM CH Clearlake Velvet Amica
Marquis Wildfire Private Party (DOM)
AM CH Marquis Tuinluv By Request (CERF #PA-1670 Category F at 7+ Years)
Marquis Tuinluv Magic Charm (DOD) (CERF #PA1668 Cleared at 6+ Years)
Pedigrees are deemed reliable but not guaranteed for accuracy.