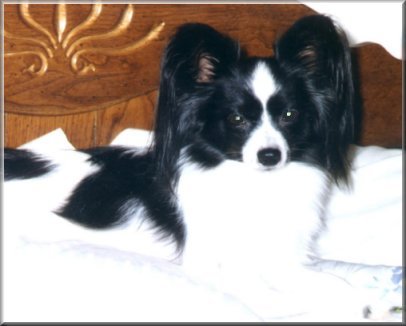 ~ Bobbie & Ch Hallmark Miss Manhattan ~
HI VICKIE!
I SURE LOVE MY GIRL THAT IS FOR SURE! LADY MANHATTAN BETTER KNOWN AS HATTIE! AND JASMINE TOO!!!
FROM,
Bobbie

The beautiful Papillons that grace the pages of this website took over 30 years of pedigree research, skill, knowledge, heartache and dedication, and as a result Crisanda is able to produce lovely, typey Papillons today.
©Vickie Ehrlekrona ~ Crisanda Papillons ~
All rights reserved
©2011-2015