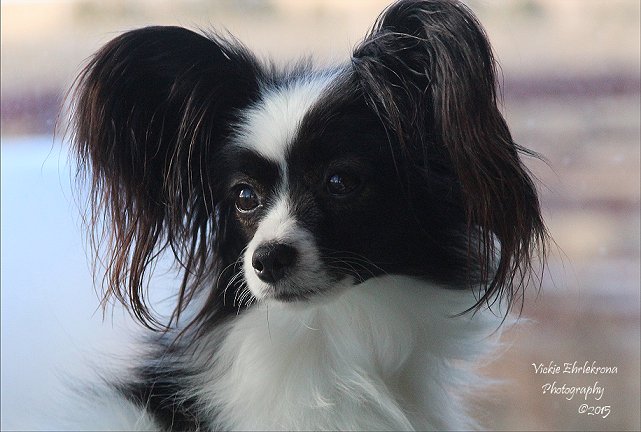 ~ Navčah ~

| | |
| --- | --- |
| DOB: 03/7/08 | Sold as pet only on spay only. |
| Price: $500 | Shipping: $350/or DASH $450 |
Navčah is looking for her forever home. She is as sweet as can be and very nice girl. She is quiet by nature and gets along well with other animals. She is a nice sized girl...about 7-8 pounds and about 10" tall at the withers.
she is a very healthy dog and has never had a sick day in her life. She is missing a some of her incisor teeth, but it does not effect her appearance or her eating. She is in good weigh, crate trained, leash trained and does well around cats and children.
She has big, round heavily fringed ears, a lovely silky coat, lovely length of neck and leg, a level topline, a gorgeous tail set and carriage, and an awesome temperament.
Casual photos below are recent photos taken 1/28/15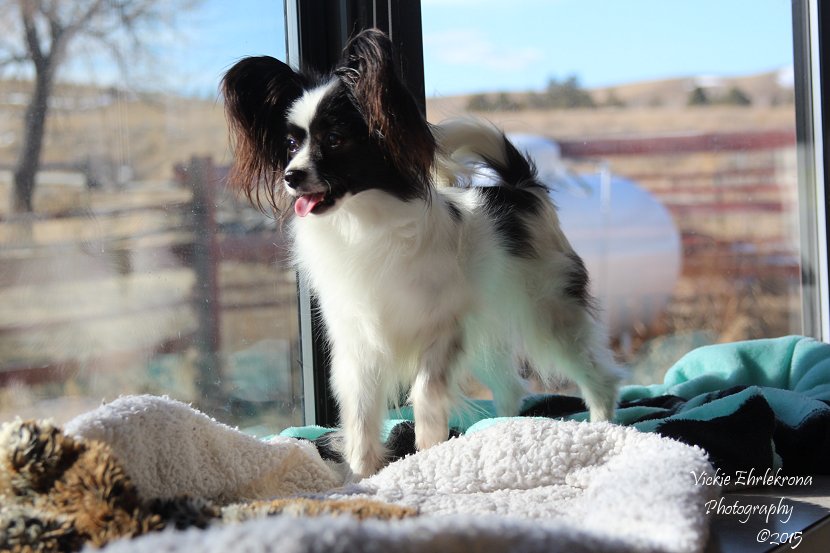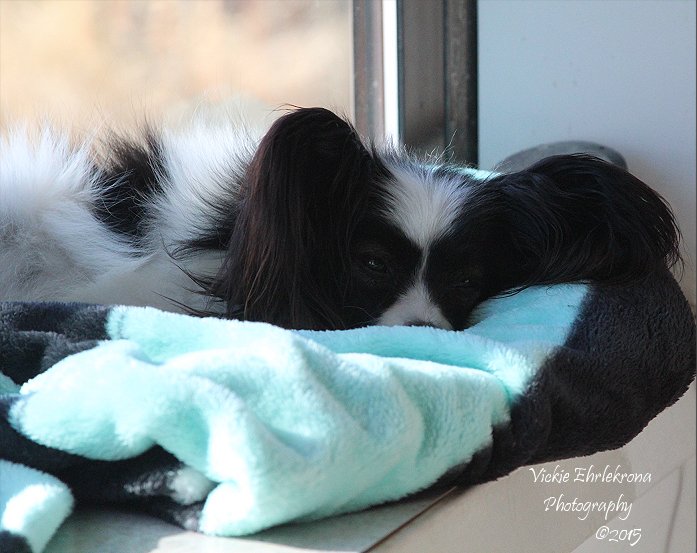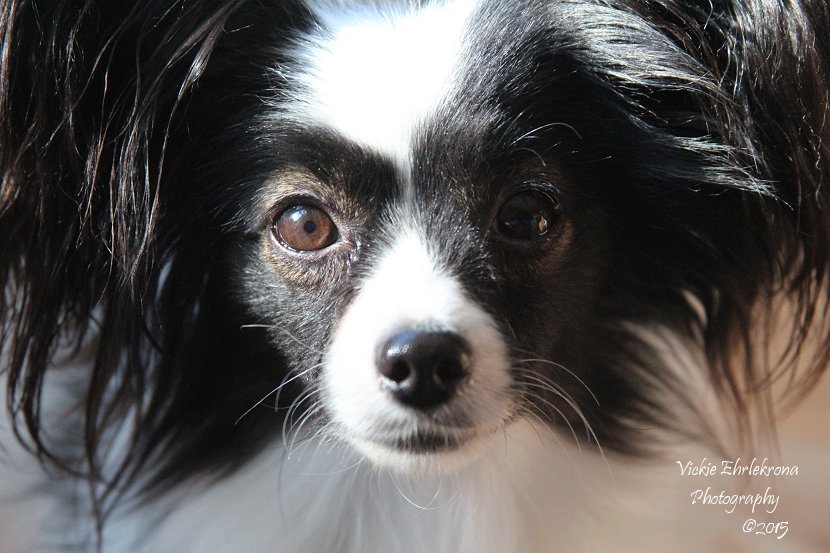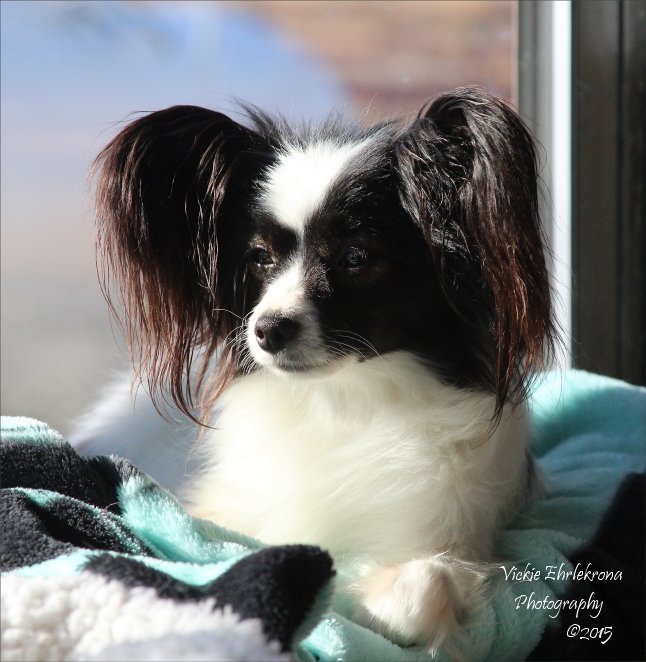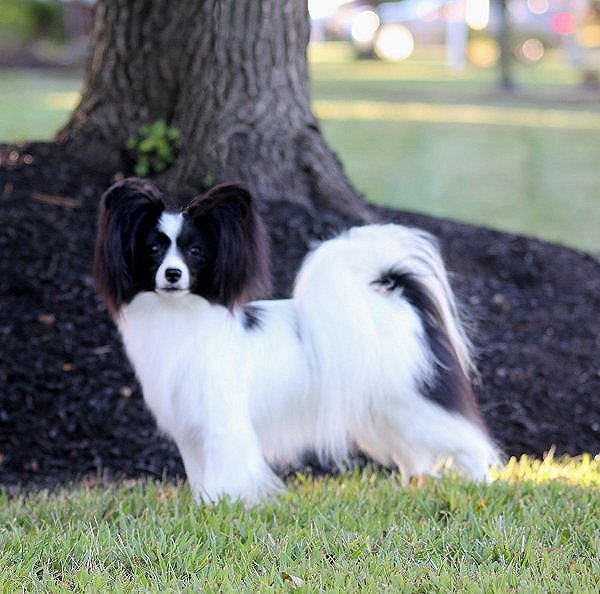 Naveah is (shown above) finishing her championship on June 11, 2011.
Navčah is the half sister to
Crisanda Whispers From The Heart
,
Crisanda For The Love Of The Game
,
Ch Crisanda Portrait Of A Dream
,
Ch Crisanda Mark My Words
,
Ch Crisanda Classic Inspiration
,
Grand Ch Crisanda Enchanted Breeze
, and
Crisanda Mystical Breeze.
| | |
| --- | --- |
| Height: 10.25" | Weight: 7.5# |
Champion Crisanda Total Eclipse Of The Heart
| | |
| --- | --- |
| Sex | Female |
| Dob: | 07-MARCH-2010 |
| Breeder/Owner: | Vickie Ehrlekrona |
Parents
Grandparents
Great Grandparents
AM CH Crisanda Royal Eclipse
AM CH Denzel Loteki Crown Prince (SOD) (1999 Westminster AOM; 1998 US-PCA BISS; BISS Winner; CERF #PA-1559 Cleared at 7+ Years)
AM CH Lightfoot's Crown Royale
AM CH Denzel Loteki Snowbound (CERF #PA-1565 Cleared at 10+ Years)
AM CH Ken Mar Painted War Party (DOM)
AM CH Ken Mar Party On A Wave (SOM)
Ken Mar Numero Dos (DOM)
AM CH Crisanda Whisper On The Wind(DOM)
AM CH Loteki Marquis Zephyrus (SOM) (CERF #PA-1782 Cleared at 3+ Years)
AM CH Loteki The Winds of Fortune (SOM) (1995 Westminster BOB)
Marquis Tuinluv Magic Charm (DOD) (CERF #PA1668 Cleared at 6+ Years)
AM CH Ken Mar Painted War Party (DOM)
AM CH Ken Mar Party On A Wave (SOM)
Ken Mar Numero Dos (DOM)
Pedigrees are deemed reliable but not guaranteed for accuracy.